Discover the Hidden Gems of Eastern Oklahoma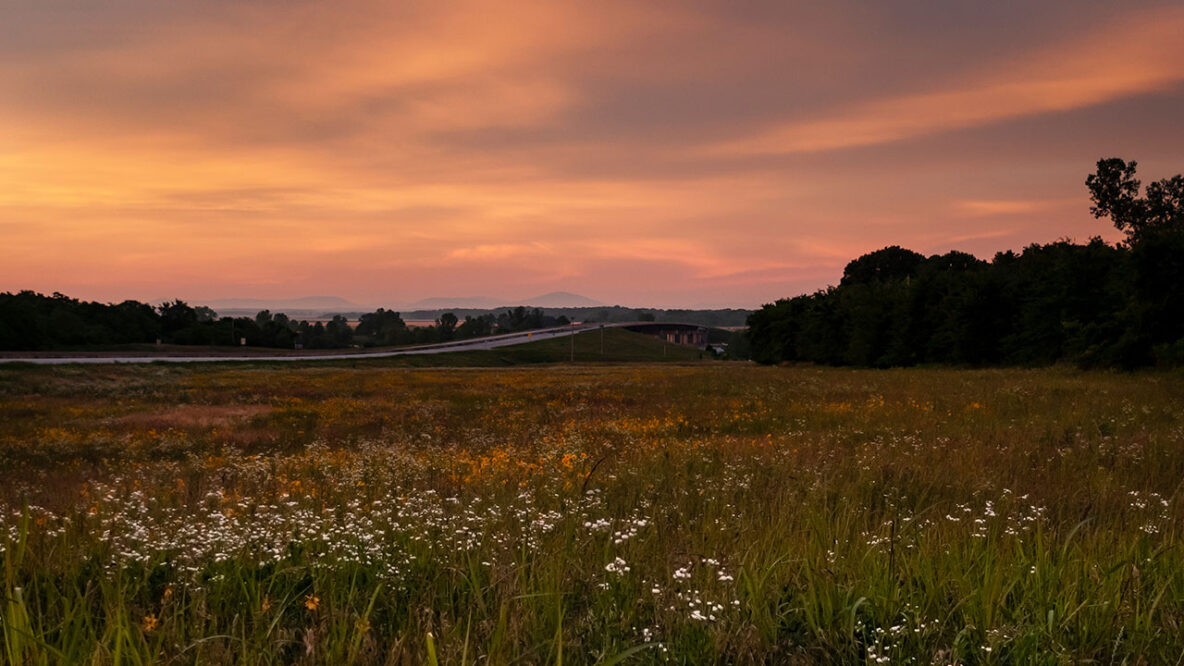 Discover the Hidden Gems of Eastern Oklahoma, often overlooked by real estate investors and nature enthusiasts, is a region of astounding beauty and untapped potential. Nestled between the Ozark Mountains and the Ouachita Mountains, this hidden gem offers a unique blend of picturesque landscapes, diverse wildlife, and ample opportunities for those looking to invest in real estate or find their own piece of paradise. In this article, we'll delve into the allure of Eastern Oklahoma, explore its pristine land options, and highlight the expertise of Greenleaf Properties, your trusted partner in buying or selling land and ranches in this breathtaking region.
See listings at Greenleaf Properties
Eastern Oklahoma's Natural Beauty
Eastern Oklahoma is a land of natural wonder. The region is blessed with a rich tapestry of landscapes that range from dense forests to rolling hills, serene lakes, and meandering rivers. One of the most notable natural features is the scenic Illinois River, a popular destination for kayaking, canoeing, and fishing, with crystal-clear waters and lush surroundings that offer a tranquil escape from the hustle and bustle of city life.
The Ouachita National Forest, covering over 1.8 million acres, is a haven for outdoor enthusiasts. Its sprawling forests provide hiking trails, camping sites, and opportunities for hunting and wildlife watching. The Winding Stair Mountain National Recreation Area, part of the Ouachita National Forest, boasts panoramic vistas, offering a breathtaking backdrop for your dream property.
For those seeking the serene life of lakeside living, Eastern Oklahoma boasts a plethora of beautiful lakes. Grand Lake, Lake Eufaula, and Tenkiller Lake are among the largest and most alluring, providing endless opportunities for water sports, fishing, and relaxation.
Eastern Oklahoma's real estate market offers a diverse range of property types, from sprawling ranches with ample acreage to charming cabins nestled in the woods. Whether you're an outdoor enthusiast, a retiree looking for a peaceful retreat, or an investor seeking to capitalize on the region's potential, Eastern Oklahoma's real estate market has something to offer everyone.
Why Eastern Oklahoma?
Affordability: One of the biggest draws of Eastern Oklahoma is its affordability compared to other parts of the country. Whether you're in the market for a vacation home, a hunting property, or a full-time residence, your budget will stretch further here, allowing you to own a piece of paradise without breaking the bank.
Abundant Wildlife: Eastern Oklahoma's diverse ecosystems support a wide array of wildlife. Deer, turkey, and other game animals are abundant, making it a prime destination for hunters and wildlife enthusiasts.
Outdoor Recreation: With miles of hiking and biking trails, pristine lakes, and excellent fishing opportunities, Eastern Oklahoma is an outdoor enthusiast's dream. Whether you enjoy boating, bird-watching, or simply taking in the stunning natural scenery, there's no shortage of activities to keep you engaged.
Peace and Tranquility: If you're looking for a place to escape the stress of city life and enjoy the tranquility of nature, Eastern Oklahoma offers the perfect retreat. The serene landscapes and peaceful surroundings provide an ideal backdrop for relaxation and rejuvenation.
Greenleaf Properties: Your Trusted Partner
When it comes to buying or selling land and ranches in Eastern Oklahoma, having the right partner can make all the difference. That's where Greenleaf Properties comes in. As a leading real estate agency specializing in Eastern Oklahoma, Greenleaf Properties has a deep understanding of the region's unique real estate market.
Here's why you should choose Greenleaf Properties for your Eastern Oklahoma real estate needs:
Local Expertise: With years of experience serving the Eastern Oklahoma area, Greenleaf Properties' team of dedicated agents possesses an in-depth knowledge of the local market trends, property values, and the best opportunities available.
Tailored Solutions: Greenleaf Properties takes the time to understand your specific needs and preferences. Whether you're looking for a hunting property, a lakeside retreat, or a family ranch, they'll find the perfect match for you.
Comprehensive Listings: Greenleaf Properties maintains an extensive database of properties in Eastern Oklahoma, ensuring that you have access to the widest selection of land, ranches, and homes in the region.
Transparency and Integrity: The team at Greenleaf Properties values transparency and integrity above all else. They are committed to providing you with honest, reliable information and guiding you through the real estate process with integrity.
If you've been captivated by the allure of Eastern Oklahoma and are ready to explore the possibilities of owning a piece of this natural paradise, look no further than Greenleaf Properties. Whether you're interested in purchasing land, a ranch, or selling your property in the region, Greenleaf Properties is here to help.
Contact Greenleaf Properties today to start your journey towards owning a slice of Eastern Oklahoma's beauty. Don't miss out on this incredible opportunity to make your dreams of owning a piece of pristine land a reality. With Greenleaf Properties by your side, your Eastern Oklahoma real estate adventure begins now.