Leading Home Design Trends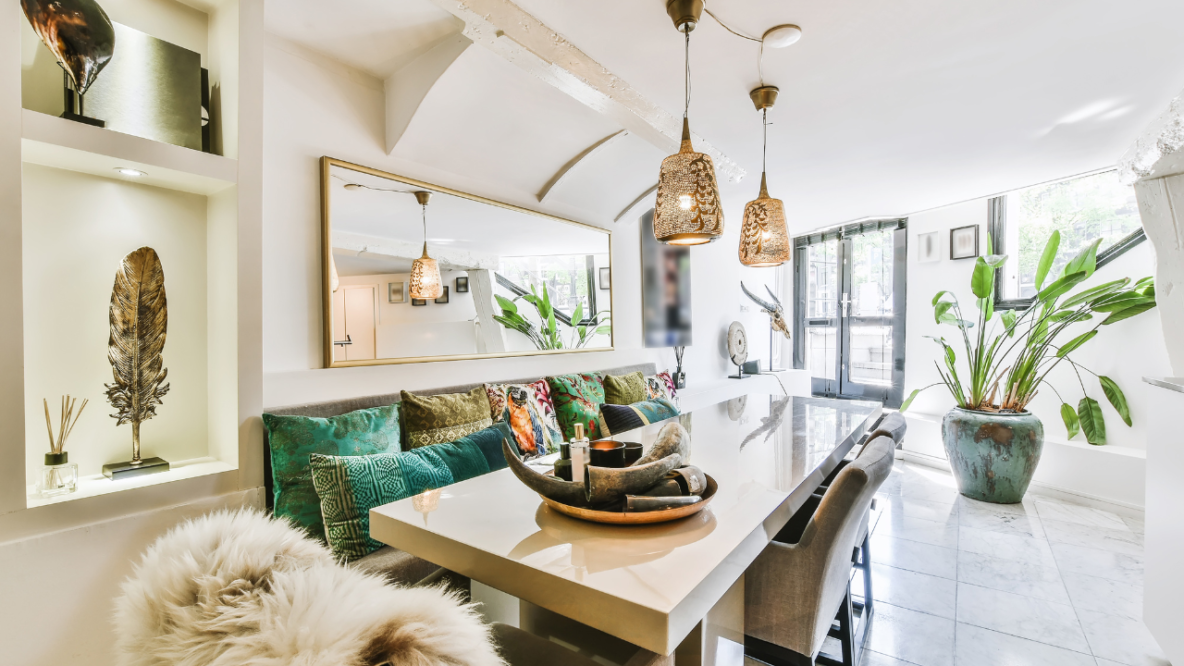 Leading Home Design Trends
Navigating today's interior and exterior design trends is tricky. After all, trends seem to be constantly changing. But if you want to sell your home fast, you'll want to do some updating.
Below are the top three modern home trends. Use these to update your home and get the best price when you sell.
1. Go Natural
The great outdoors has a way of soothing the soul and rejuvenating the mind. But you don't need to keep them outside — let them inspire your interior design.
Top interior design trends incorporate earthy green hues, natural stones, and organic textiles. Likewise, many exterior designs also integrate raw materials to blend seamlessly with outdoor spaces. This trend can be seen all over Sequoyah County because it fits right into the relaxing atmosphere of the area.
Ways you can achieve this trend include:
Adding natural stones, such as marble, to your bathrooms
Installing terracotta or travertine flooring for an earthy look
Incorporating plants into your living spaces for a calming effect
2. Vintage and Artisanal Details
Modern home trends are leaning towards one-of-a-kind vintage and artisanal furniture and décor. Perhaps this is because many of the products we now see are mass-produced and far from unique. Individuals are constantly searching for items that are hand-made and difficult to find.
Additionally, our society is becoming more aware of the environment and focusing on sustainability. As a result, repurposing older furniture and household items is becoming more common. This trend helps the environment, aids locally owned businesses that create hand-made products, and adds a unique appeal to your overall design in Sequoyah County.
3. Bold Colors and Patterns
Most of the time, previous trends have a way of returning. For instance, patterned wallpaper with bold designs is becoming popular again and showing up in home design magazines and television shows all over the country. Wallpaper or bold paint colors are great ways to spice up a living space when used on an accent wall.
Another excellent way to liven up your Oklahoma home is to add pops of color throughout with accessories, such as pillows, artwork, small furniture, and other decorative items. Using accessories can help those who are afraid of committing to paint or wallpaper.
Modernize Your Home
If you're unsure of where to start as you try to update your home, use these three trends to guide you. Whether you bring in a little nature, refurbish an antique piece, or let more colors in, you'll soon find you're on track with many modern home trends. This will allow you to sell your home fast or sit back and relax in your newly designed home!